STEPHANIE SELLARS as Veronica
Stephanie is a NY-based actor / singer who is also a writer and filmmaker. She starred in many festival-screening short films that she wrote, produced and/or directed. Her first film Twenty Minutes of Immortality was licensed by IFC and appeared on the channel for three years. She co-created with Ben Feuer the comedy web-series "Lust Life" for YouTube (over 100,000 views) in which she stars as Veronica giving sex and relationship advice. On stage she has performed at the Duplex, The Triad Theater, Laurie Beechman Theatre, Cornelia Street Café, Stonewall Inn and the NonStop Festival in Norway. Her first feature Lust Life is inspired by years of experience with polyamory in New York City.
Jake Choi is an actor who has performed throughout New York City on stage, film, TV and national commercials. A versatile talent, he was selected for the ABC diversity casting showcase which landed him the role of Miggy in the new ABC series "Single Parents". Choi has had recurring roles on TV's "Younger" and has appeared in "Broad City" and "Gotham" as well as on film as a Korean TV newscaster in Money Monster. Choi played a gangster on NBC's "The Mysteries of Laura," and he displayed his romantic leading man chops in the feature film Front Cover. In this delightful romantic comedy-drama available on Netflix, Choi shows his deft comic timing as Ryan, a gay stylist hired to makeover a reluctant Chinese actor, Ning (James Chen). The film raises important questions about the representation of Asians in media. He is thrilled to have played the romantic lead again in Lust Life Love, which also raises important questions about representation and diversity in film.
Makeda is an LA-based actress and playwright who hails from the East New York section of Brooklyn, New York. She attended New York University where she received her BFA in theater. Acting credits include recurring roles on Tyler Perry's, "House of Payne" (TBS) and "Being Mary Jane" (BET), as well as roles on "Veep" (HBO, "Forever" (Amazon), "How to Get Away with Murder" (ABC), and "Brooklyn Nine-Nine" (FOX), to name a few. She is also a member of EST, LA and The Echo Theater Company.tp://movingarts.org/madlab-2017-writers/
Jeanna Han is an American actress best known for her role as Sam in the television show "Scream Queens". She is thrilled to be part of Lust Life. Jeanna was born and raised in Los Angeles, CA. She attended Cal State University, Fullerton and received her BA in Radio/TV/Film.
Rolando Chusan is a New York based actor. He grew up acting in the south Bronx where he continued to pursue his training. Rolando is a graduate of Fiorello H. Laguardia High School, Hunter College, and most recently the Maggie Flanigan two year conservatory.
Renee Erikson is thrilled to be part of Lust Life. She is a New York based actress. Some highlights in her career have been: Paulinka in Tony Kushner's A Bright Room Called Day, performing at the Colorado Shakespeare Festival, and appearing in the film The Legends of Douglass. Originally, she's from Colorado and attended the BFA Theater program at the University of Colorado. She sends a big Thank You to Robert, Lucy and Stella for their love and support.
BILL IRWIN as Richard, Veronica's father
Bill Irwin is an American actor and comedian, best known for his vaudeville-style stage performances as well as numerous appearances on film and television. He won a Tony Award for his role in Who's Afraid of Virginia Woolf? on Broadway and has been noted for his contribution to the renaissance of American circus during the 1970s.
On screen he received critical acclaim for his role as Paul, father to Anne Hathaway's character Kym, in the 2008 drama Rachel Getting Married. Irwin voiced the robot TARS in the film Interstellar, and puppeteered the robot in most scenes. Other film credits include: Robert Altman's Popeye, Stepping Out with Liza Minnelli, My Blue Heaven, Eight Men Out, Hot Shots!, Silent Tongue, Scenes from a Mall, Across the Universe, adaptations of How The Grinch Stole Christmas, The Laramie Project, A Midsummer Night's Dream. On television Irwin regularly appears on the NBC crime series "Law & Order: Special Victims Unit" as therapist, Dr. Peter Lindstrom. Currently he appears in the FX superhero series "Legion". He is also known as Mr. Noodle on Sesame Street's "Elmo's World" and as serial killer Nate Haskell on "CSI".
Irwin has created several highly regarded stage shows that incorporate elements of clowning, often in collaboration with composer Doug Skinner. These works include The Regard of Flight Largely New York (Outer Critics Circle Award, Drama Desk Award), Fool Moon (Drama Desk Award, Tony Award), The Harlequin Studies, and Mr. Fox: A Rumination. In 2013, he teamed with David Shiner to create and perform in the Off-Broadway "clowning revue-with-music" Old Hats along with actress and musician Nellie McKay. Old Hats won the 2013 Drama Desk Award for Outstanding Revue. Old Hats was revived in New York City in 2016 with Shiner and Irwin returning and a new third performer, musician Shaina Taub.
Irwin has a long performance history with the works of Samuel Beckett, including Waiting for Godot on Broadway and at Lincoln Center, Endgame at American Conservatory Theater, and adapting Beckett's Texts for Nothing (Obie Award) for the stage. As an interpreter of Beckett's work, Irwin created On Beckett which mixes passages from the playwright's writing with personal reflections on performing it on stage.
SUSANNA FRAZER as Janet, Veronica's mother
Susanna hails from Hell's Kitchen, NYC! She co-starred on Broadway in The Nerdand was the standby for Cherry Jones in Stepping Outdirected by Tommy Tune. Off Broadway credits include Jane Avril in Toulouse Lautrecat American Place Theatre, The Enchantedat York Theatre, 5th of Julyat ELT and new plays at E.S.T., Soho Rep, Playwrights Horizons/Drama League, Women's Project, New Dramatists and The Lark. Regional work includes leads in: Marvin's Room, The Glass Menagerie, Dinner With Friends, A Doll's House, Benefactors, Angel Street,Fifth of July, My Fair Lady, King O' The Moon, A Midsummer Night's Dream. Susanna wrote the play Ellen Terry(Blackburn award) and has performed it around the U.S. On TV, she's appeared in "The OA", "Friends From College" (Netflix), "I Love You but I Lied" (Lifetime) and on several Law and Orders. Film includes Uptown Girlsand the newly released 95 Decibels, and Lust Life Love. Susanna is also the artistic director of The Morningside Players, a non-profit AEA Audelco award winning theatre company. (www.morningsideplayers.org.) She has directed for the WorkShop Theater: Daughters of the Sexual Revolutionand Life on the Mississippi, (NYIT nominated as Outstanding Production of a Musical). For Atlantic Theater Co. Conservatory and NYU Tisch - Ayckbourn, Durang, Inge and Wilder plays. www.susannafrazer.com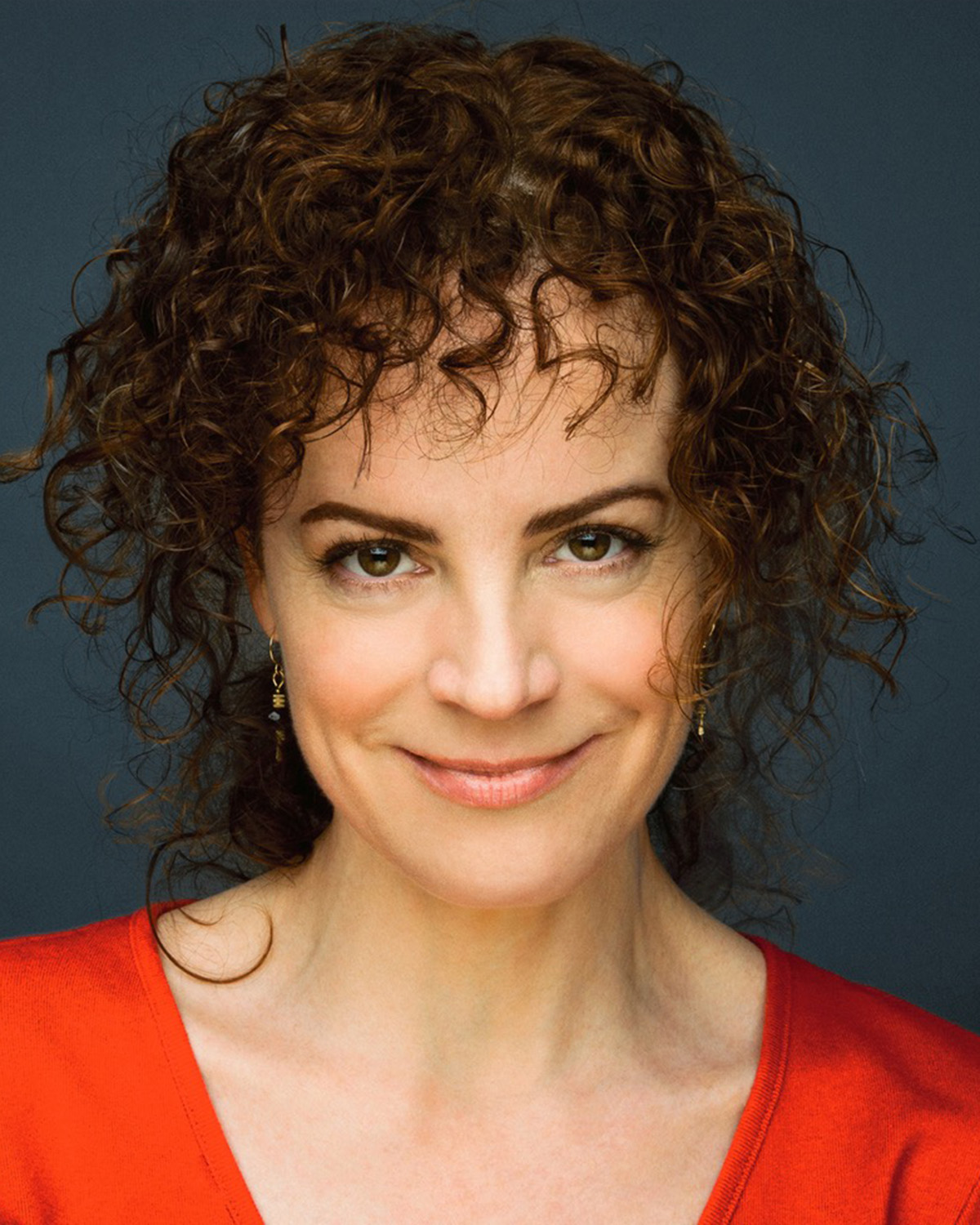 PILAR WITHERSPOON as Kali
Pilar is a New York City based actor who has worked onstage in New York on Broadway, and off-Broadway at Lincoln Center, Manhattan Theatre Club, Clubbed Thumb, Page 73 Productions, Second Stage, and Dixon Place in addition to working across the US and Europe. Film credits include James Lapine's Custody with Viola Davis, 10 Stories Tall with Tovah Feldshuh, and the South by Southwest Winner for Best Short, Warlord. Television credits include: "The Big C", "Blue Bloods", "The Good Wife", "Law and Order", "Law and Order: SVU", and "Third Watch". Pilar is a recipient of the Fox Foundation Fellowship.
PETER DANIEL STRAUS as Juna
Peter Daniel Straus is a stage and on-camera actor, as well as a comedian based in New York City, and has performed extensively across the U.S. and the world over. Recently he was featured on TruTv's "Impractical Jokers" and "Keeping Up With The Kardashians" as Pierre the Mime. Other TV and film appearances include "Deception" (ABC), "Gotham" (FOX), the internationally award-winning "Half Brother" ("Halvbroren", NRK Norway), several featured original comedy spots on "The Late Show", and award winning films. He's been a lead and collaborating artist at the Denver Center Theatre Company, a featured comedian at The Metropolitan Opera, and a leading player at the National Stage of Norway. Late nights he may be found performing comedy in New York City's finest comedy-variety houses (Bartschland Follies at The McKittrick Hotel, The Box, The Slipper Room or House of Yes). Peter also does commercial and voiceover work, and is a proud member of Actor's Equity and SAG/AFTRA.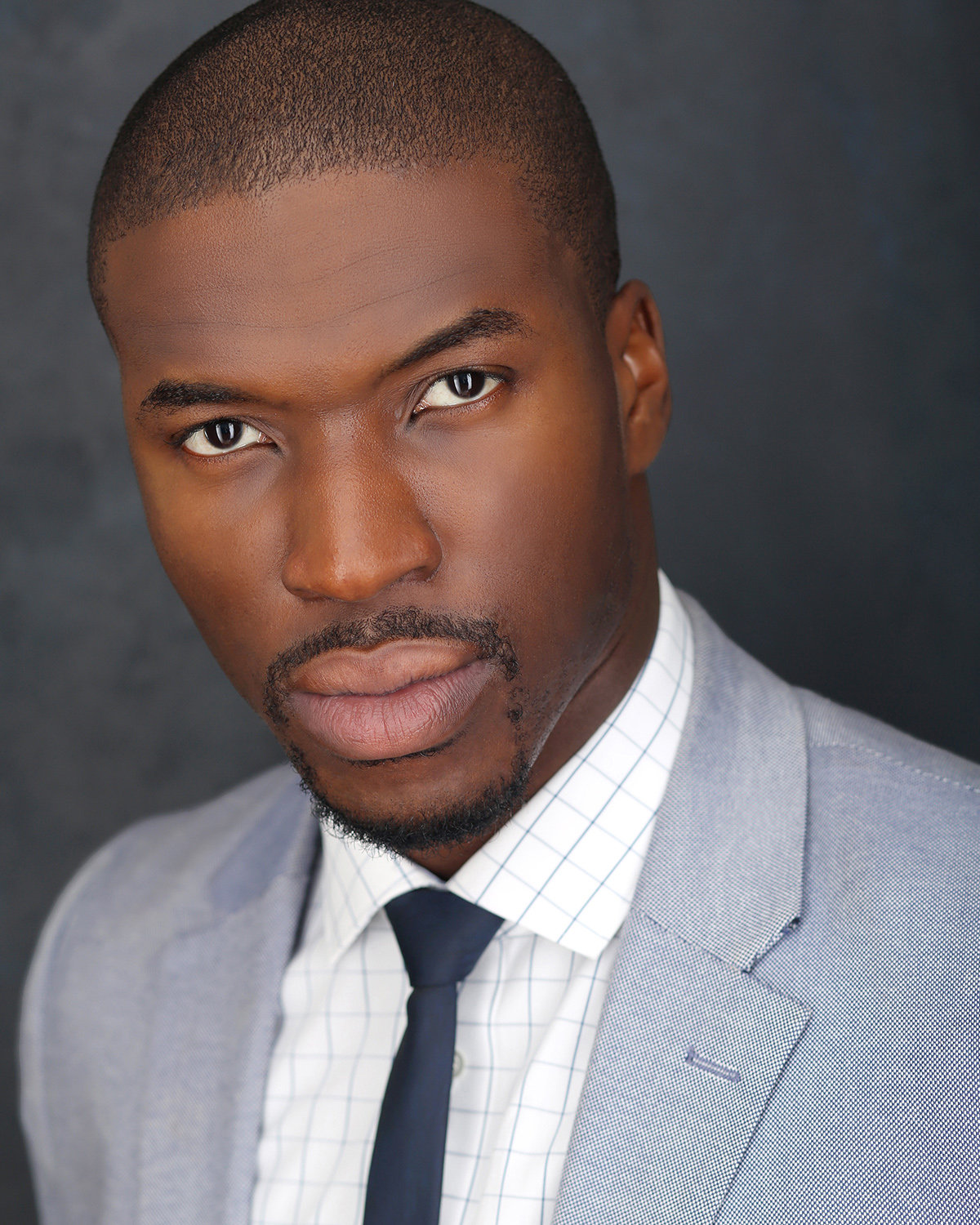 Victor Sho was born in Lagos, Nigeria and was raised in the Bronx since the age of two. After graduating from Lehman College with a degree in Pre-Medical Biology, his original aspirations of becoming an orthopedic surgeon shifted, when he decided to take his acting and choreographing talents to a professional level.
The early years of his artistic career were spent doing commercial and TV work as a principal dancer on "Saturday Night Live" performing with Lin Manuel, Bruce Willis, Maya Rudolph, and Jim Carey. He was on "America's Got Talent" for four consecutive seasons and most recently "Nurse Jackie", "Vinyl", "Girls" and "The Get Down". When the world of dance exposed him to juggernauts like Martin Scorsese and Baz Luhrmann, he dove into acting with full force. Victor trained with Caryn Kasi from Telsey, The Barrow Group, and Williams Esper Studios. Post Esper, Victor received additional on-camera training at Terry Knickerbocker Studios.
Victor went on to be cast in network shows like "Blue Bloods" and in pilots such as: "Arc", "First Dates", "The Restaurant Show", "Vinegar", and "Ordinary People". Besides Lust Life, he has done many indie films such as: Love Trumps Hate (of the Bushwick Beats), starring alongside Brit Baron from the Netflix series Glow and Britne Oldford from The Flash, Moral Injury, Spawn-Reboot, The Swing, The Interview, Broke and Girl Talk. On stage he was an original cast member for the National Tour of Fifty Shades The Musical, Scrooge, Talent 101 The Musical, and The Congo Redemption. Victor's infectious, positively charged personality is the foundation that keeps him active as an artist. He uses his faith in God as a driving force in his life and career which has inspired his motto: "I ride on optimism."
MAYTÉ HERNANDEZ as Jasmine
Born and raised in Carolina, Puerto Rico, Mayté moved to New York after completing her Bachelors in Biology at the University of Puerto Rico, Rio Piedras Campus. A graduate of William Esper Studios, Mayté has made her way in the industry by starring in several Off-Broadway plays like: What They'll Remember, Otra Historia (FuerzaFest NY), Suícidame and God Don't Exist For Girls From Brooklyn — these last two plays were presented in theater festivals in Bogotá, Colombia as well. She has also starred in several short films; these include: Michael "Boogie" Pickney's The Trade, playing a Colombian underage sex-worker, and Genaro Dominguez's action-comedy Connie Saves Gilbert. Mayté participated in the web series "Stills" by Sheyne Benoit and she brought the young and wild Puerto Rican Wanda Rodriguez to life in the popular web series "Latin Lives" by Robert Maisonett. She has a passion for theater, film and TV, and looks forward to working more in these fields.
Jennifer Tsay is thrilled and excited to be part of Lust Life! Recent theater credits include Mope (Ensemble Studio Theatre), 4000 Miles (Baltimore Center Stage), Un-Tamed: Hair Body Attitude (National Black Theatre), and The Mysteries (The Flea). TV Credits include "The Blacklist", "Bored to Death", "One Life to Live" and film credits include Deborah Kampmeier's feature Split, and the indie feature When We Grow Up which shoots August 2017. She has also been recently featured in Mac Rogers' sci-fi podcast Steal the Stars and also in a Downy China commercial with Amy Sedaris. Education: The Studio New York. www.jennifertsay.com @jenjentsay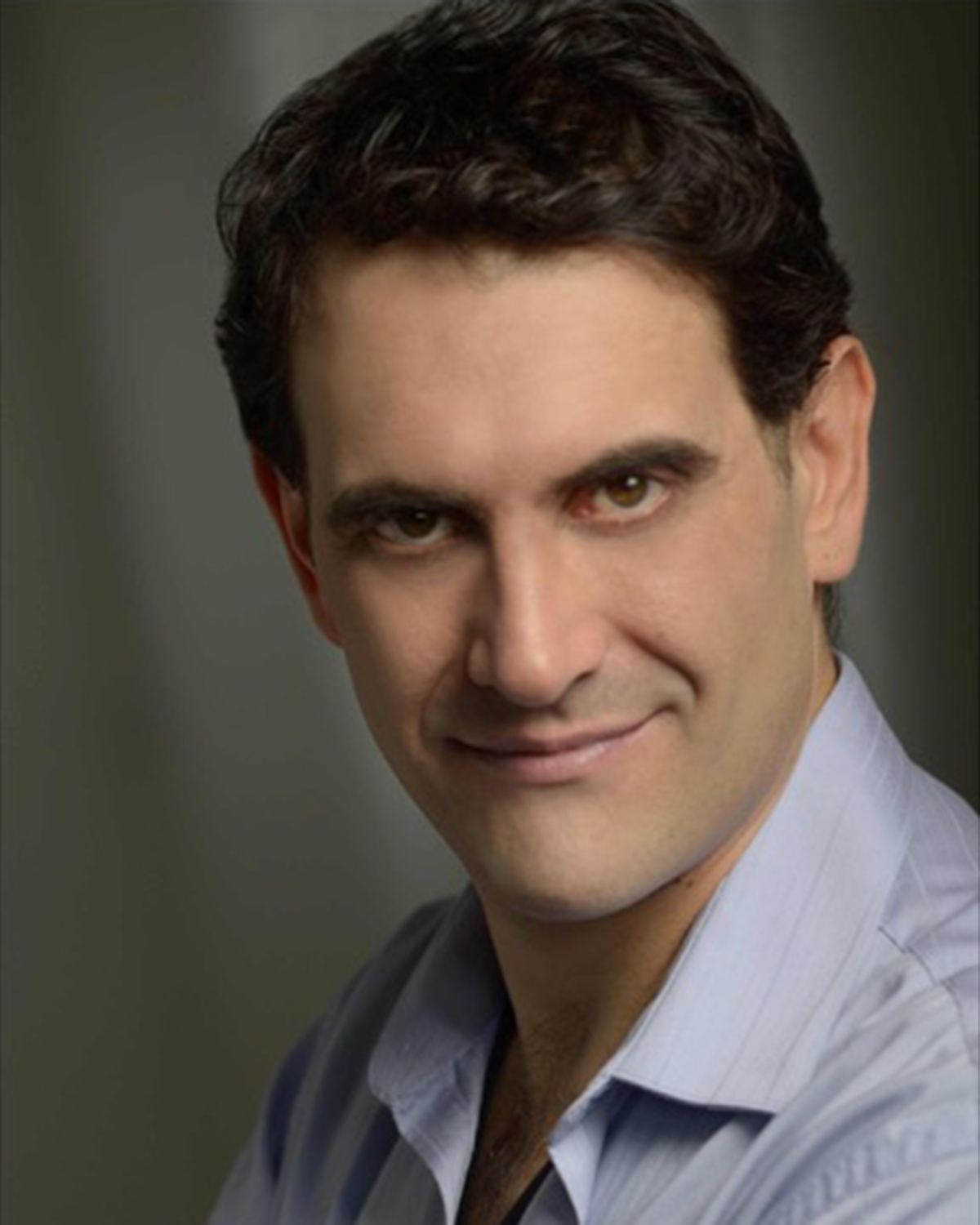 Kenny Blunt is a NYC based actor, theater artist, and event producer. He is the cofounder and executive director of Chemistry, a members-only monthly play party that has been promoting Illuminated Eroticism in Brooklyn/NYC for over 11 years. He also cofounded the Blunt Theater Company and has produced, directed, and appeared in many of their productions. Kenny was featured in Steven Soderbergh's The Girlfriend Experience. His greatest role is papa to his 2 year old daughter Petunia.
JOHN EMMETT WHITNEY as Luke
John Emmett Whitney is an actor and writer whose recent credits include To Whom It May Concern, The Man with the Western Hat, and F***boys. John is a graduate of Hamilton College (2012) and received his MFA in Acting from the University of Iowa (2015). www.johnemmettwhitney.com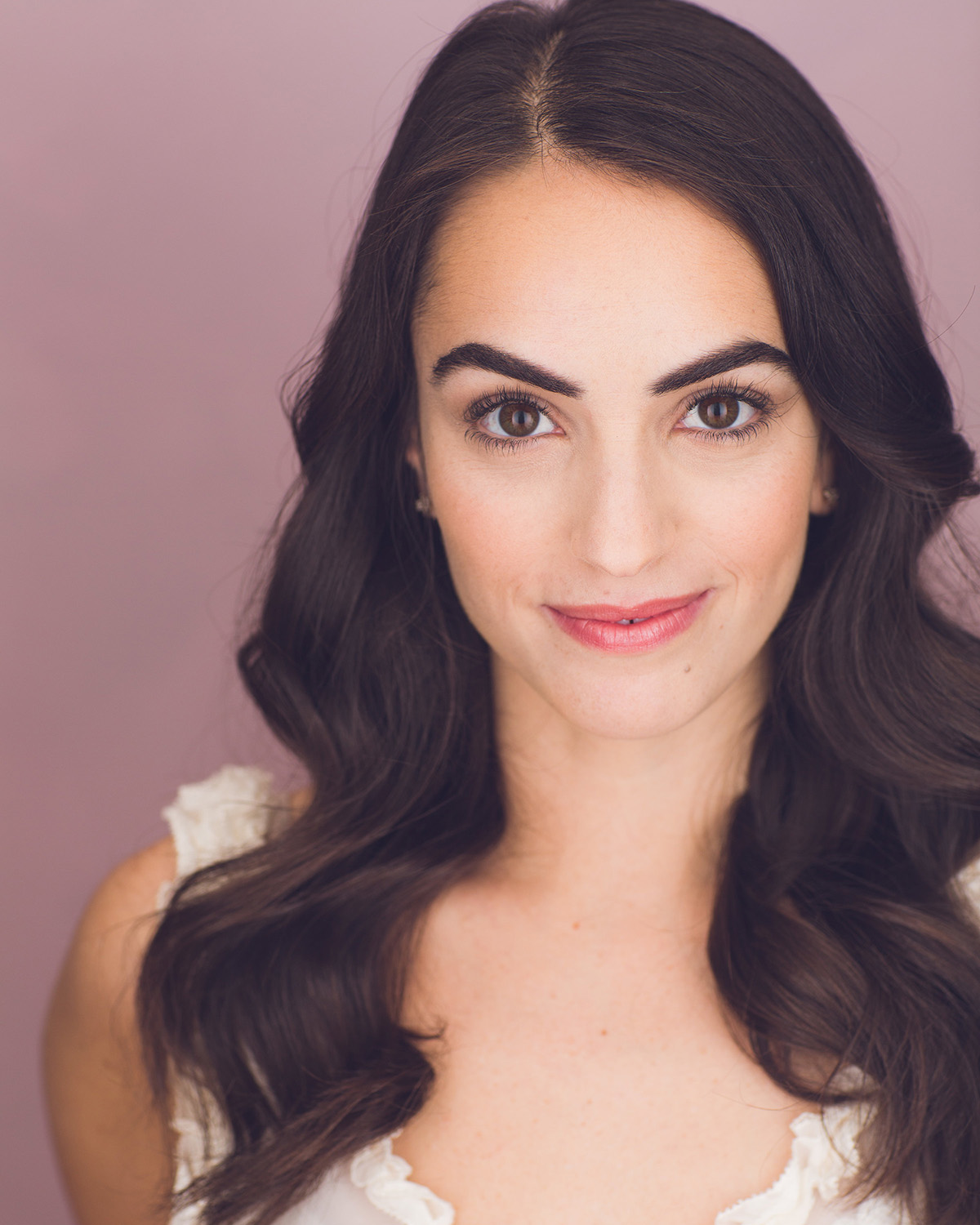 ALEXANDRA BERENBAUM as Tracy
A thoroughbred Manhattanite, Alexandra discovered her passion for acting while attending LaGuardia High School of the Performing Arts. Since her days at the "Fame School", she has appeared in a number of films, webseries and commercials. Most recently, Alexandra won Best Actress for her work in Tell Me Your Crazy, a short play in the Strawberry One Act Festival in New York City. Coming up, Alexandra can be seen on Season 2 of "Divorce" as well as the pilot, "Subverse". She is so proud to be involved with Lust Life. The film's unique and brilliant take on a love story was something she knew she had to be a part of, in any way possible.